Acording to Media Reactions report cinema advertising has the highest brand equity.
Despite the difficult period for cinema, consumers highly appreciate advertising in cinemas. They have a positive attitude towards advertisements appearing on the big screen.
From the consumer perspective, offline advertising fits the context, and is not too "disturbing".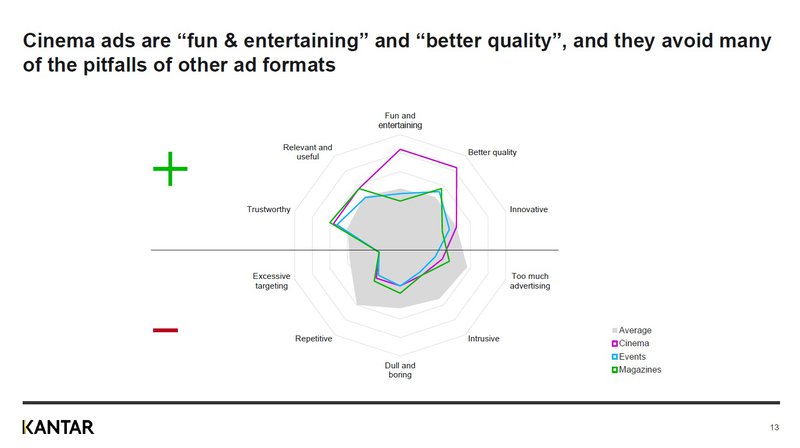 Source: https://www.kantar.com/campaigns/media-reactions