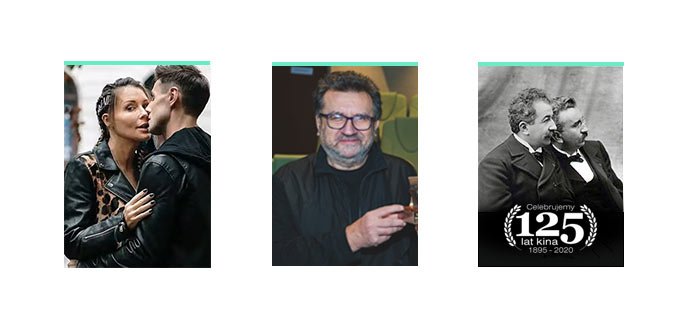 Poland: "Love, sex and pandemics" - Patryk Vega's new film is coming. Its trailer has just hit the net. The director shocks once again! "Loneliness during a pandemic, sex devoid of emotions and the increasing difficulty of building a relationship based on love with another human being" - this is how he describes his newest film. The leading roles will be played by Anna Mucha, Zofia Zborowska and Małgorzata Rozenek-Majdan, making her debut on the big screen. The premiere will take place on the 7th of February!
Patryk Vega is one of those directors who know the recipe for a box office hit. His latest production, "The Loop", achieved a very high attendance despite pandemic restrictions and for a few weeks it was at the top of the Polish box office. Will the film based on current events also turn out to be as big a success as the other pictures of the controversial director? We will find out soon!
Trailer only for adults: https://www.youtube.com/watch?v=Ch8QsrHYh54
"The cinema is a natural space for film. An ideal one. (...) Its full qualities can only be appreciated in the cinema." - said producer Jerzy Kapuściński in a frank conversation with Katarzyna Woźniak for mmponline.pl about what the film industry will look like after the pandemic and how a film taken out of the cinema functions.
More: https://mmponline.pl/artykuly/244898,jerzy-kapuscinski-kino-to-wspolnota
Anniversary of cinema: 125 years have just passed since the first public showing of the Lumière brothers' films in the Salon Indépendants of the Grand Café in Paris. This event is considered to be the symbolic beginning of cinema. And although the current circumstances are not conducive to a grand celebration, we look to the future with optimism. As Thierry Fremaux, director, director of the Lumière Institute and the Cannes Film Festival, emphasises, throughout its 125-year history, cinema has undergone many trials, its demise has often been predicted, but it is still alive because the audience yearns for collective experiences. The scale of this longing was shown last year by China and Japan, among others, breaking attendance and box office records after the opening of cinemas in their markets. Soon, we too will be able to appreciate anew the possibility to experience common emotions in front of a big screen. There are plenty of new products waiting for us this year!
More: https://variety.com/2020/film/global/thierry-fremaux-2020-cinemas-cannes-1234875139/